Having fun around the pool or in the pool is one of the best experiences a person can have. When it comes to pool side enjoyment, pool toys are an obvious part of it. There are many variants of pool toys such as pool floatable lounger, floatable truck, tubes, ball etc. There is one more amazing stuff for making pool experience adventurous. It is called the tank shaped pool float which allows you to ride tank in a pool.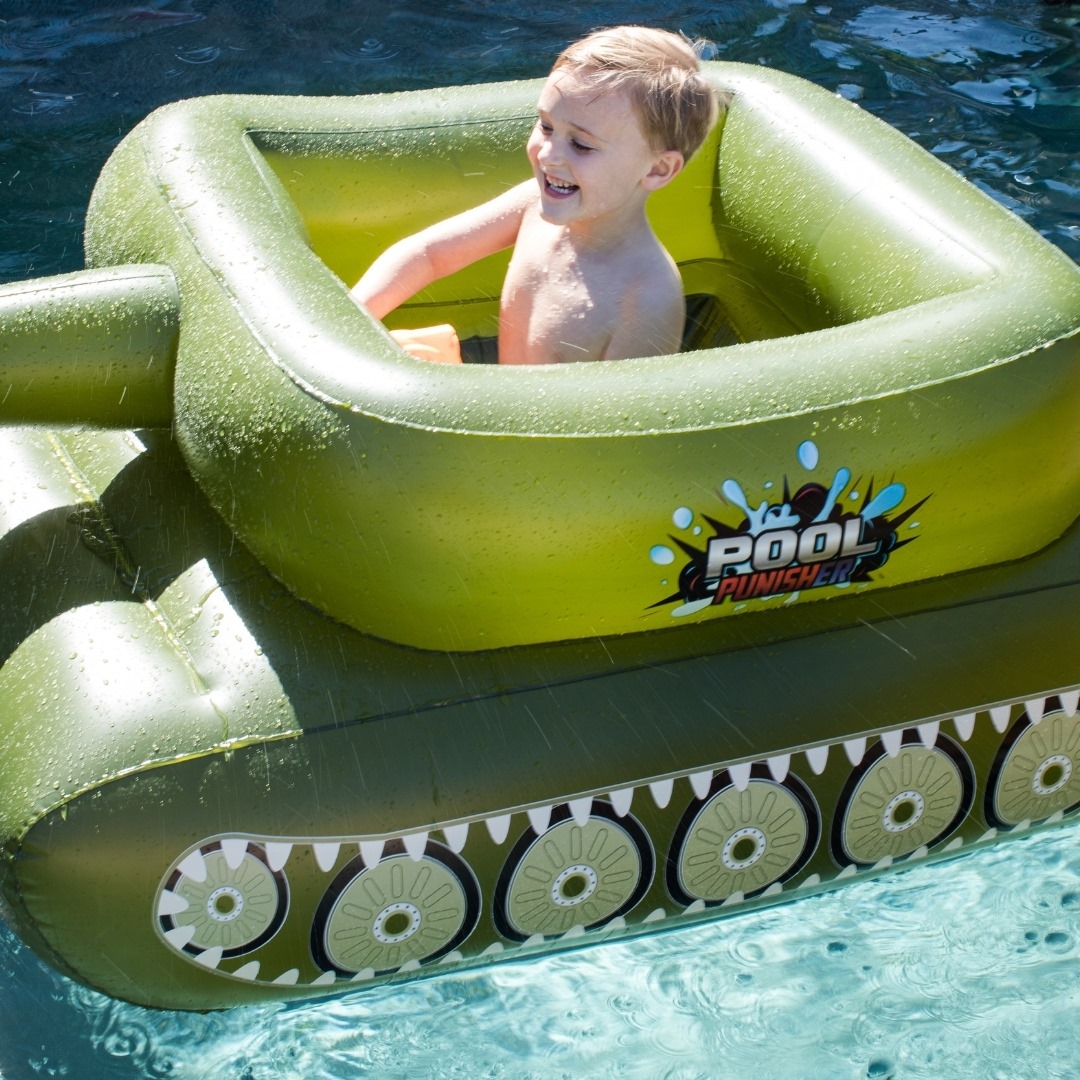 Not only this, you can even blast the water out from the cannon. The Pool Punisher Inflatable tank with cannon gun is a comfortable kid and a teenager ride. It comes with a hose that attaches to the right of the cannon. It pulls water from the pool to open fire from the front tank barrel. The best thing about the water inflatable tank is that it provides you cover from other water blaster toys.
Simply bend down to get cover against the tank walls and protect from enemy water burst shoots. Due to its grown popularity, the inflatable tank sale is found online on different platforms. The tank pool toy is made from the double vinyl, which means it is rough and tough and can withstand the extreme water fights. The water tank float pool is not only for swimming pool but can be used on beaches, oceans and lakes.
It is made of environmental friendly PVC, which is durable, safe, non-toxic and environmentally friendly

The weight of the blasting tank float pool is around 180lbs and is commonly recommended adventure piece for age 5 and above. The giant pool toy is ideal for kids, tins and thrilling seeking adults who wants to have fun in the pool. Make your summer adventurous with battling out in the water and having fun all day long. The pool float tank is easily inflated with standard air pump or electric air pump.