A good diaper bag is one that can help you carry all the baby needed items. Usually, three things are essential to carry with a baby which are diapers, milk, clothes. However, the items keep on adding if you have got the best spacious bag. Introducing a new kind of Diaper Bag that has its own changing station and doesn't look like it's a baby bag. The bag has all the added benefits that makes it the best diaper bag so far. It has a build in station that doubles as a bassinet for naps. The all-new Diaper bag pack with changing station is what you always desired to have.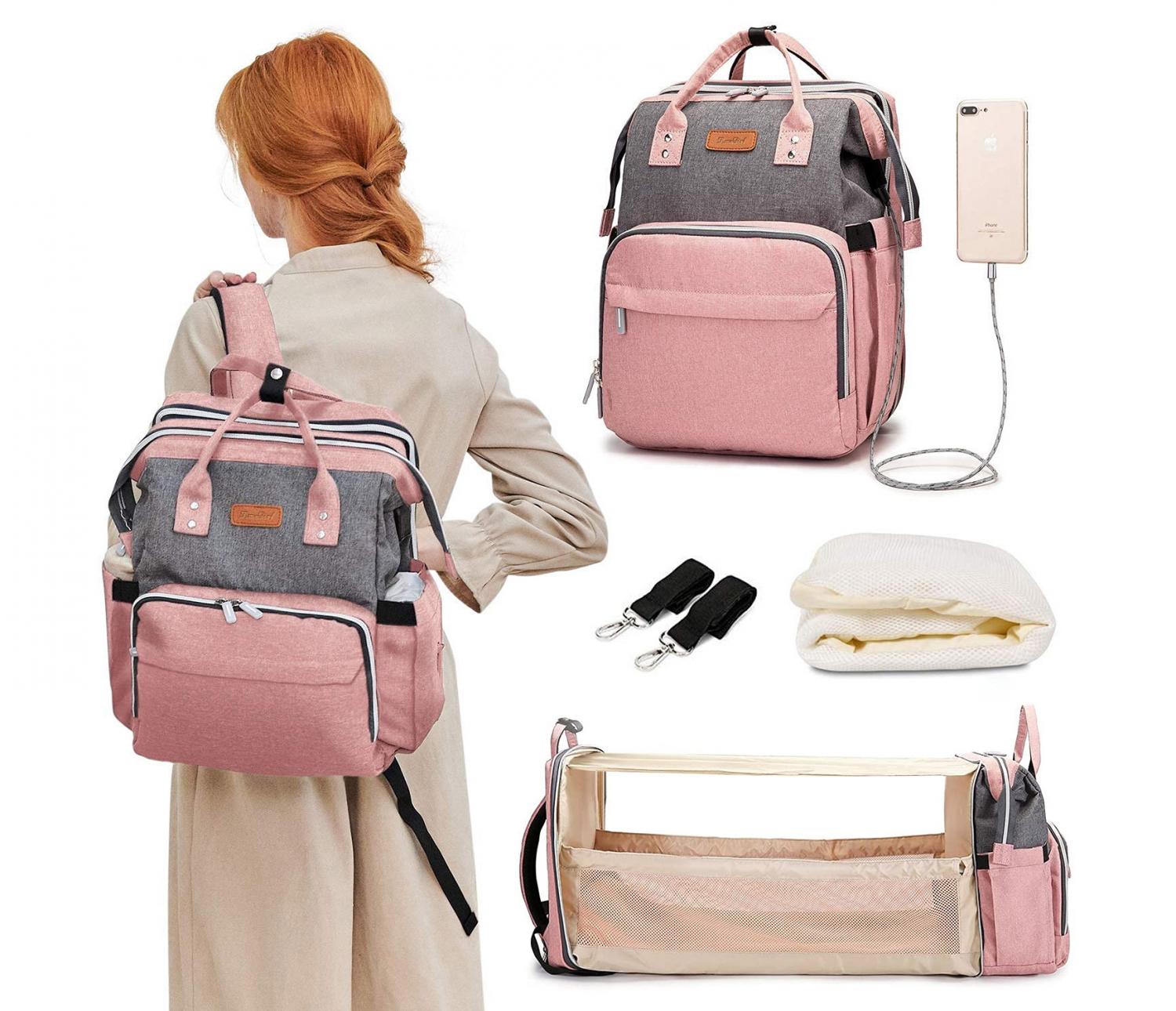 The front of the back pack is separated from the back and it is pulled to develop into a changing station. This helps to keep the floor clean for baby poo. In addition, the bassinet area can be well used for baby nap. There is a placing bar that supports it from the sides which prevents it from falling. The built-in changing station for changing diapers is in ideal fit for a daddy and for mommy as well. The bag facilitates space for a charger, folding sun shade, clips to mount the bag to handle, several milk bottles can be placed etc.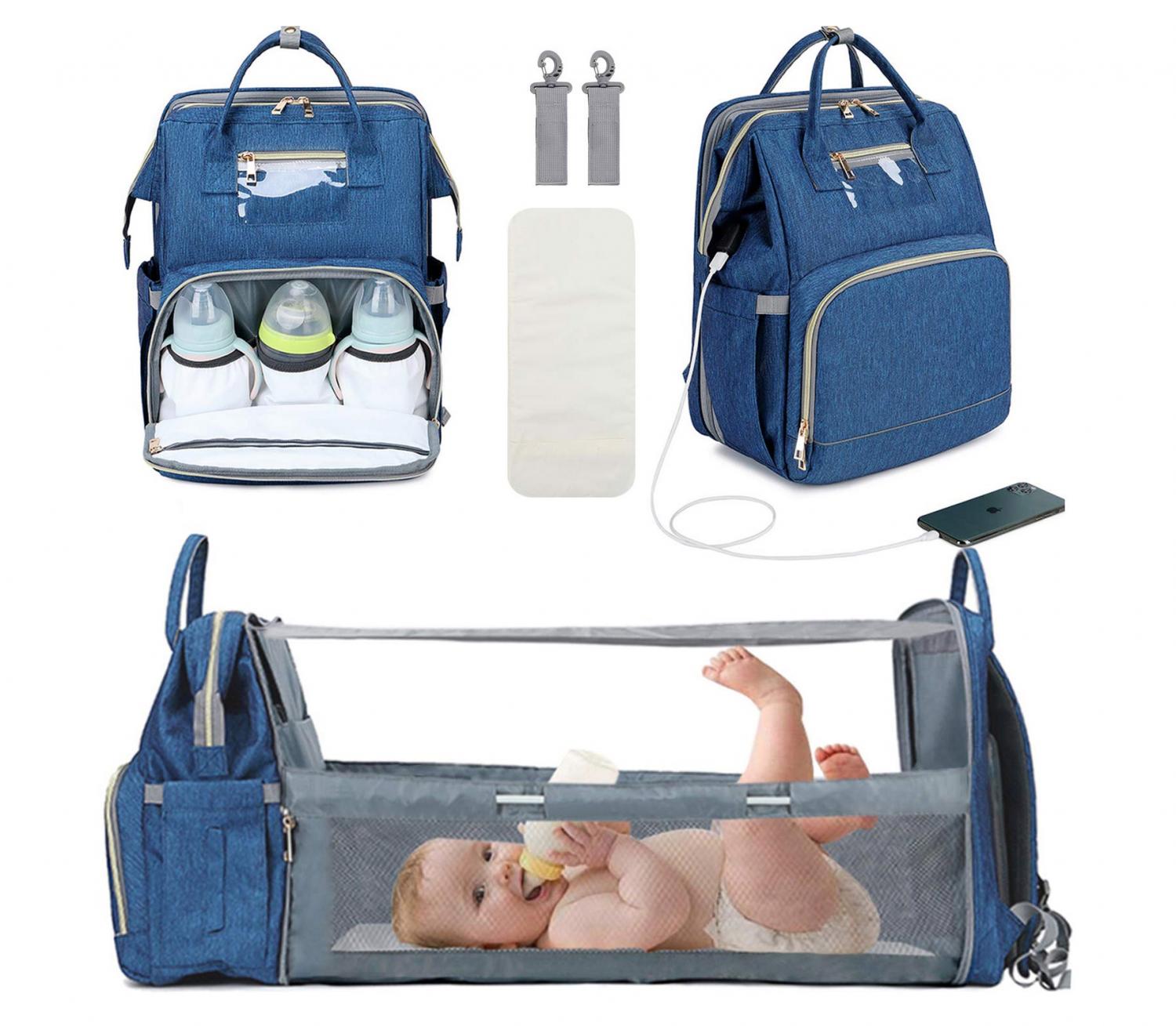 FEATURES
7 x Internal compartments
3 x Insulated bags
1 x Dry and wet separation bag
2 x Side pockets
1 x Back side pocket
1 x Storage small card bag
1 x Front main bag
1 x Front small bag
1 x Key holder strap
21.26 x 14.96 x 5.51 inches
Weight: 3.3 pounds
Waterproof oxford fabric
Polyester
It has a total of 16 pockets that can store tons of baby products such as pampers, wipes, clothes, rags etc. and is water resistant. Both the sides of the bag have elastic pockets that helps you to store drinks and bottles. Once fully opened it can be used as a changing station with area of 29 inches longer x 12.2 inches wide and 9.3 inches tall. The stylish diaper bag can be used as a baby crib and can be connected to a stroller with buckle to hang on shoulders. The decent appearance of diaper bag with built-in bassinet makes it a best gift for papa and mama.