You know kids are so excited to see their favorite heroes either in comics or on TV. They are inspired by them and often have action figures to play with. For kids and children who have craze about superheroes can extend their exciting level to the 3D Avenger wall lights. Yes, probably these are too unique for them and quite interesting to have a place on their bedroom walls. The 3D Superhero night light features a number of favored and renowned super heroes who appears to like making a breaking through the wall.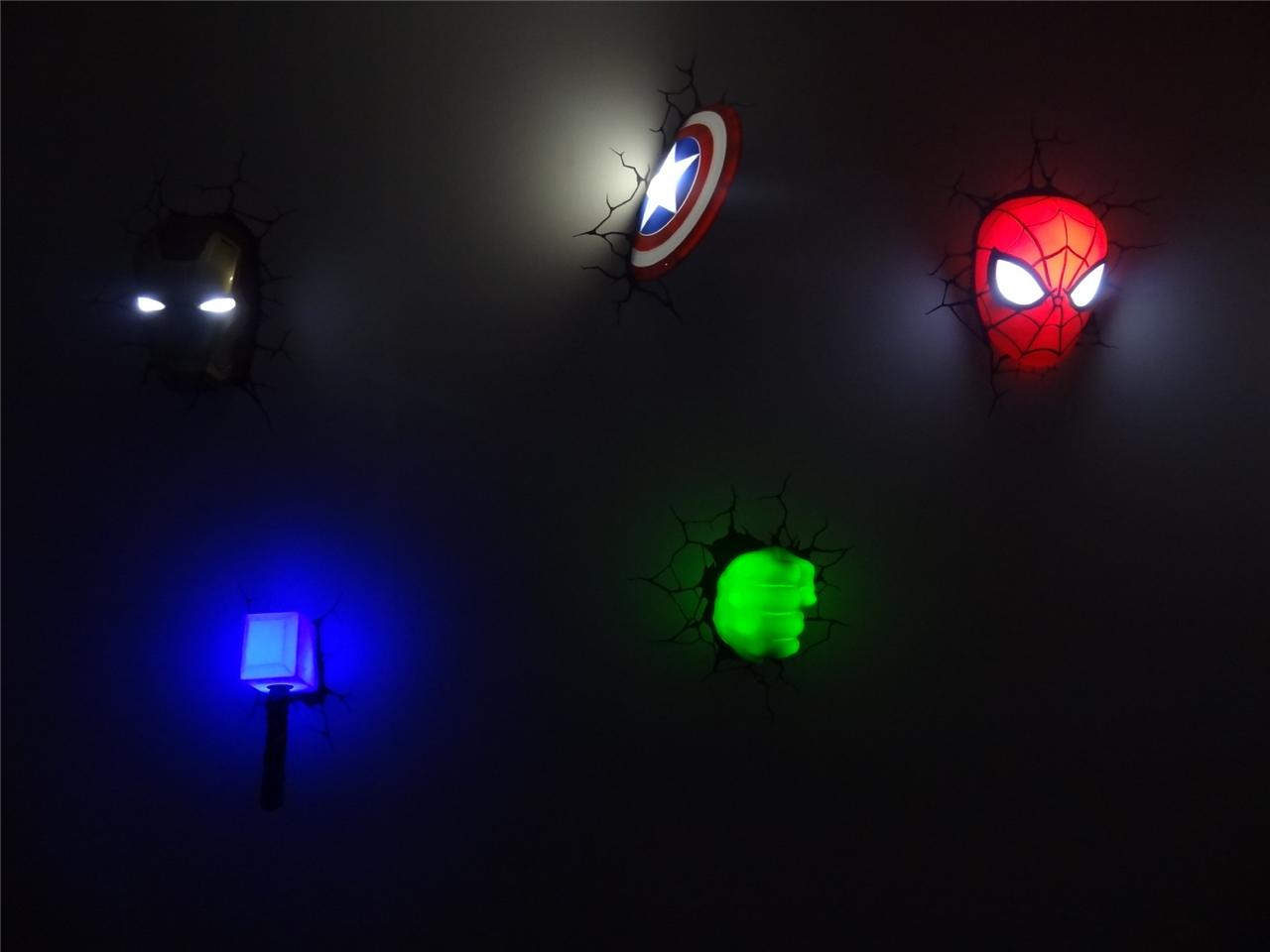 This piece of decoration light comes in variety of super heroes and is easy to select which one or how many you want them to have it fixed in your kid's room. The light pops out from the wall and includes the sticker which looks like a crack and is pasted around the 3D super hero wall light, making it look perfectly in the bedroom light. It can also be operated via battery, it uses 3AA batteries and convenient to be used anywhere in house.
The 3D Superhero night light lets your children get excited and they are likely to think as if the hero would burst through the wall. The amazing feature of superhero 3D wall light is that it has the ability to either use a bright light setting or a soft one. These lights use the LED bulbs for LED efficiency.
The lights comprise of great variety, not only having the avenger character but also Star Wars character designs including Spiderman, Thor hammer, Captain America's shield, Hulk, Star Lord Guardian, Teenage Mutant Ninja Turtles, Transformers and much more.